Quilt Designs
Baby Quilt
37.5 x 46"
20 squares
$35 per square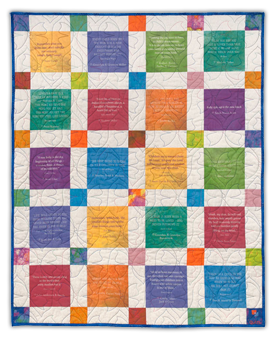 Our backings for the baby quilts are all flannel for a softer feel.
Throw Quilt
47 x 69"
24 squares
$40 per square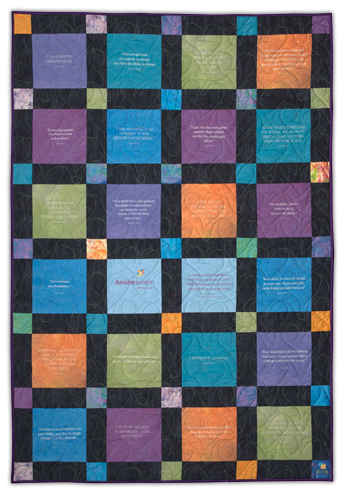 Twin Quilt
63 x 85"
24 Squares
$45 per square
.
Twin quilt designed with double border.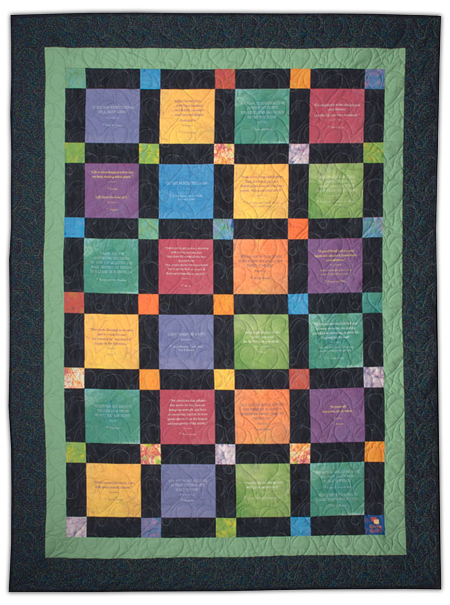 Tour the
Creation Process
Step 1: Create a Username and Password
Step 2: Create a new quilt or pillow!
Step 3: Purchase the first square to complete your order.
Step 4: Invite friends and family to contribute.
Log in or register
to get started!

Click on The Anatomy of a GivingQuilt™ to learn more about our quilts.

Step 1: Log in to GivingQuilts
Please log in to continue.
Are you sure you want to log out?
Contact us
Step 1: Create an account to get started!
Step 4: Invite your friends and family